Zena LaSorsa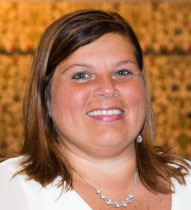 Zena LaSorsa M.Ed. established Tutoring-Works in 2005. Zena is not only a special educator for students with learning differences; she is also a learning coach for students and young adults that lack executive functioning skills.
Zena synchronized her experiences in the classroom, knowledge of best practices, and the latest academic research to create an environment that encourages students to strive for excellence. She is passionate about her students and learning. She has had the honor of watching many students grow into wholesome, successful individuals, living healthy lives.
Zena takes pride in her work and has chosen to stay authentic by keeping Tutoring-Works, similar to a "Mom and Pop Shop." She believes quality of service is much more important than quantity. The teachers on board are seasoned, dedicated and highly skilled in specific content areas offering a variety of techniques to fit our student's needs.
Dina Billowitch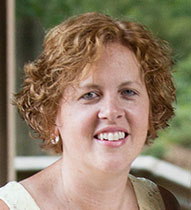 Dina Billowitch is a dedicated member of the Tutoring-Works team. She came to us with a Bachelors degree in Accounting and continued to achieve a Master's degree in Special Education specializing in Autism. She is also certified in Mindfulness for children, teens and young adults in which she is trained to help provide a variety of interventions for ADHD, Anxiety, Trauma, Emotional Regulation and more. Dina has several years of tutoring experience working with students that have learning differences. After being an accountant for over ten years, she decided to embrace a new career that she was passionate about which lead her to working with students on the spectrum. The change has been remarkable, her new career is rewarding and she continues to be dedicated to helping children and teens excel in school and beyond. She is a gem:)
Philosophy
Our Philosophy, at Tutoring-Works is for all students to lead positive, productive and rewarding lives. We offer specialized tutoring for students with learning differences. Tutoring-Works is honored to take the time to get to know our students and build a rapport so that they can feel confident to let the learning begin. Our goal in this process is to provide the tools and strategies for students to be able to apply what they have learned, work independently and achieve success. We are dedicated to incorporating executive functioning skills along with researched-based programs for our students so that they are able to understand their learning styles, build confidence, and develop self-advocacy. Tutoring-Works is committed to helping students become independent thinkers and reach their full potential.
Tutoring-Works works in partnership with both parents and the educational system. We are committed to working with students possessing learning differences using a multi-sensory learning approach, adapting the curriculum and creating lessons to fit individual needs.
At Tutoring-Works we are here to teach our students to become proficient learners. The end result is a child that is motivated to learn and more confident in their ability to achieve obtainable goals and success.