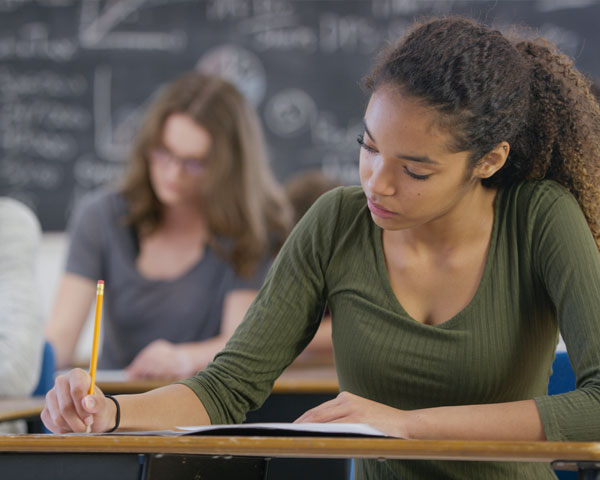 At Tutoring-Works we specialize in helping non-traditional learners amplify strengths and alleviate weaknesses. We help build confidence and joy for learning by providing a safe environment where students feel comfortable to explore and identify how they best learn. While tackling our students' academic needs, we incorporate executive functioning skills and continue to develop resiliency, self- awareness and self-advocacy skills. With assistive technology solutions fit for various learners, learning becomes fun and effortless.
At Tutoring-Works, our focus is on exploring the learning process that each individual experiences. We hone in and observe our students' attention deficits, awareness and concentration, providing strategies for them to apply in all environments throughout their day. We specialize in cognitive working memory programs, critical thinking and problem solving with healthy outcomes. We understand the way in which children on the spectrum, those with high anxiety, depression, ADHD, ADD and social skill deficits, impact a student's ability to learn.
Consulting Services
To help parents, students and schools determine the most appropriate educational path for achieving academic goals, Founder and Chief Learning Consultant, Zena LaSorsa, M.Ed./Learning Coach offers a variety of personalized consulting services.
Adaptation for lesson plans to fit your child's needs.
Educational planning assistance.
Guidance and assistance through every step of an admissions process.
Interpretations of IEP and 504 educational plans, as well as development of appropriate accommodations for individual learning needs.
Recommendations to improve the quality of learning environment and curriculum.
Transitioning Services
Tutoring-Works offers Transitional Service for students with disabilities to move from school to post-school life. The transitional planning process is driven through the development of a comprehensive IEP. One of the greatest difficulties in the provision of quality transition services is that the transition goals and objectives have not traditionally, driven the development of an IEP. Transition planning in many instances, remains an "afterthought."
Tutoring-Works helps the student to be proactive by getting a better understanding, defining, and clarifying post-school dreams, visions and outcomes. This is accomplished by working closely with the student and those closest to them using Person Center Planning.
Tutoring-Works takes the time to facilitate PCP as this is an ongoing problem-solving process and the student's needs and happiness is the priority.
Mindfulness Interventions
We are certified in Mindfulness Interventions that treat children, teens and young adults with ADHD, Anxiety, Trauma, Emotional Regulation and More. These effective skills help individuals to cope with increasingly demanding lifestyles, combat the symptoms, and establish mindful and compassionate living- to last a lifetime. These learned strategies and techniques will improve social-emotional resilience and executive functioning skills. This is offered on an individual bases and in groups.
While school can be a positive social experience for many children, for others it can be a nightmare. Tutoring-Works offers a place for students of all ages to socialize by utilizing activities of interest as the vehicle to learn to apply appropriate social skills. By doing so, these skills are then transferred to other areas in the student's life. Students then begin to feel more confident and their self-esteem increases while long lasting friendships are made.
1The Process
Steps Taken for Tutoring for Individualized Instruction to Begin:
Step 1: A Meet and Greet is scheduled to make sure that the parents, student and educator feel comfortable with one another. A connection must be made in order to create an open communication between the three parties.
Step 2: A request of the most current evaluations are helpful, to get the process going. The findings are reviewed and an appropriate program of study is recommended to meet the student's individual needs and learning goals. Throughout the process, our team provides regular updates to keep parents informed about their child's progress.
Step 3: A recommendation is given to the amount of hours per week that the student should be seen. The sessions are from 60 minutes-90 minutes, depending on the student's endurance. An agreement is made with the parent and the educator with the student's best interest in mind.
Step 4: An open line of communication is established between the student, parent, teachers at school (if agreed upon), and Tutoring-Works. This promotes everyone being on the same page.