Ardmore Social Skills Groups
Call (215) 820-1382 Today for Social Skills Groups near Ardmore PA 19003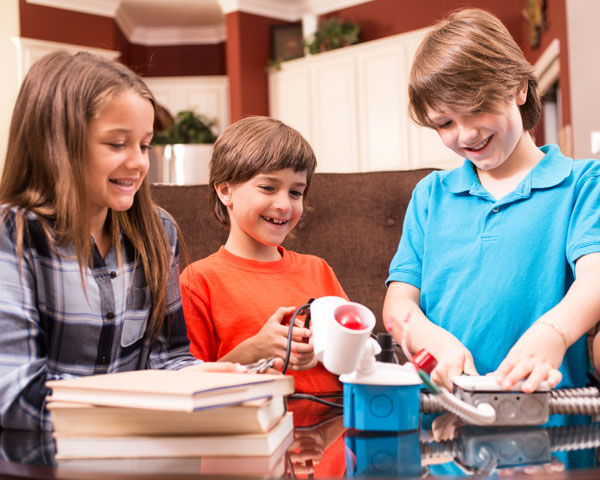 Ardmore Social Skills Groups in Pennsylvania
At Tutoring-Works, our tutors understand that social interaction is integral to the academic success of students. In particular, students with autism, ADHD, ADD and other executive functioning disorders in the Ardmore PA area can greatly benefit from attending social skills groups. The objective of a social skills group is to alleviate the overwhelming feelings that may occur while attempting to make friends and initiate social interactions. By providing a safe environment for students to bond over common interests, the social skills groups at Tutoring-Works offer a unique opportunity for students to make friends.
Students involved in social skills groups are able to interact with their peers in the Ardmore PA area. In many cases, social skills groups offer a rare opportunity for students to bond over a shared topic of interest. The process of improving social competence often leads students to adopt an increased interest in social interactions throughout all areas of their lives. Enrolling in a social skills groups at Tutoring-Works is a great opportunity for students to create friendships as well as improve social interactions throughout their lives.
Ardmore Social Skills Groups for Children
The social skills groups at Tutoring-Works are typically held in small groups of two to eight students from the Ardmore area in Pennsylvania. Each of our social skills groups are geared towards students struggling with similar social skills deficits. Each of our social skills groups is led by a certified tutor who will help to facilitate conversations between students. Whether a student has trouble starting a conversation or keeping one going, our social skills group leader will assist by providing helpful strategies whenever needed.
In addition to students with ADHD, students with nonverbal learning disabilities are very likely to benefit from attending a social skills group. Nonverbal learning disabilities may include misunderstanding a number of social cues including facial expressions, body language and tone of voice. Call Tutoring-Works today for more information about our social skills groups. Our tutors would love to create a space where your child can make friends and develop their social skills.
Ardmore Autism Social Skills Groups
The social skills groups hosted at Tutoring-Works offer a number of areas of interest for students. This ensures that every group will be attended by students from the Ardmore PA area who share a common interest. This shared hobby is the key to building communication factors and sensory integration. At Tutoring-Works, the goal of our social skills groups is to promote social development and breed a further interest in social interaction.
In addition to social skills groups, Tutoring-Works also offers a number of other services to students in the Ardmore PA area. For example, Tutoring-Works has both an autism tutoring program and an executive functioning tutoring program. By attending a tutoring program geared towards individual attention and concentration deficits, in addition to a social skills group that will improve social interactions among peers, your child will be able acquire a number of tools to implement throughout their daily lives.
Our Ardmore Tutoring Services Include:
Social Skills Groups
Autism Tutoring
ADHD Tutoring
ADD Tutoring
Executive Functioning Tutoring
Learning Disability Tutoring
For parents seeking Ardmore social skills groups for your child or students interested in Ardmore social skills groups near Ardmore PA 19003, call (215) 820-1382 or send us a message.